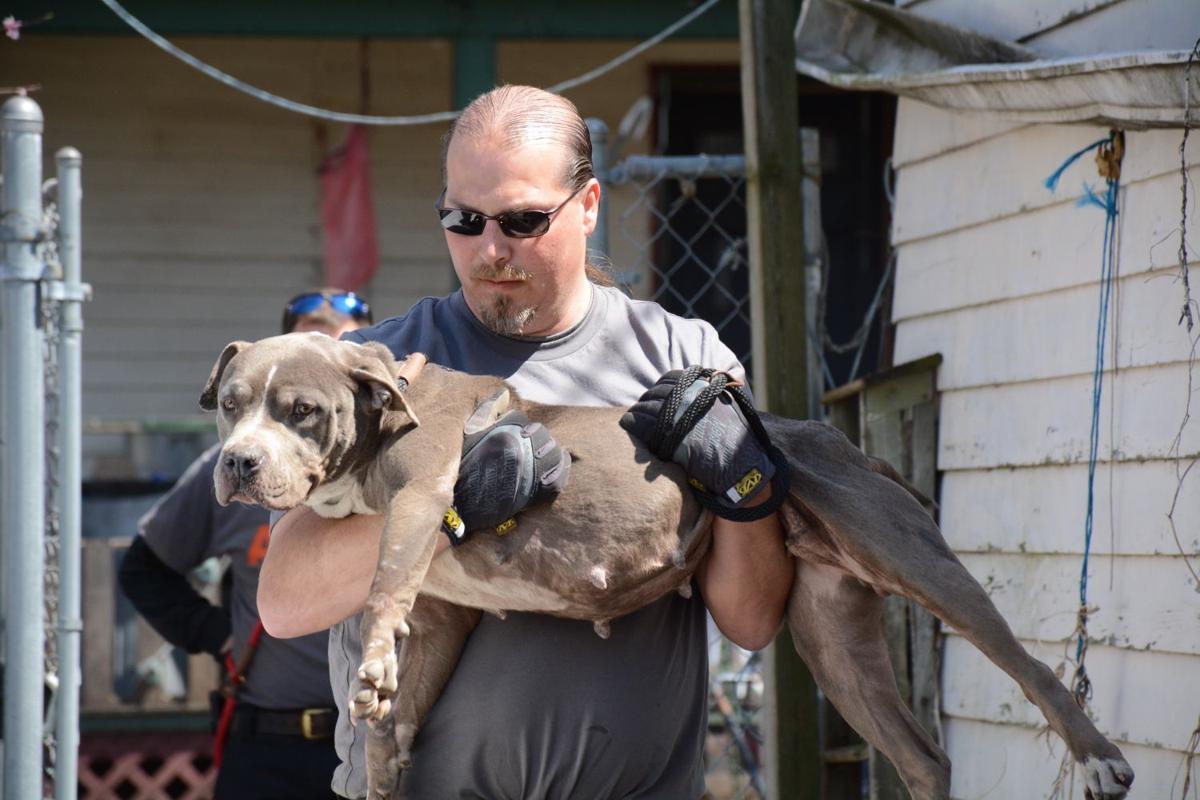 ROCK ISLAND — Sixty-four pit bulls, illegal drugs and a gun were seized Thursday during an investigation into a dog-fighting ring in the Quad Cities, authorities said.
The items were found during the execution of 11 search warrants — 10 in Rock Island, Illinois, and one in Davenport.
The investigation began about a year ago through information developed by Rock Island police and members of the FBI's Quad-Cities Federal Gang Task Force, according to a Rock Island Police Statement.
Investigators began serving the search warrants around 6 a.m.
The American Society for the Prevention of Cruelty to Animals said Thursday it will provide care for 64 pit bulls taken during the raid.
Some of the dogs were discovered tethered on heavy chains. Training devices commonly used for dog fighting also were found, the agency says.
"The level of brutality we continue to see in organized dog fighting rings is profoundly troubling," Tim Rickey, vice president of ASPCA Field Investigations and Response, said in a statement. "We're relieved these animals have finally been removed from this cycle of violence.
Police say the ASPCA will provide care for the animals until custody is determined.
"Many people will be surprised to learn that dog fighting is happening in their community," Rickey said. "It's an underground activity that goes mostly unnoticed by the public, but it happens all across the country."
Officials say two people were arrested during the operation on felony drug charges. Their names were not released.
Rock Island County State's Attorney John McGehee declined to give further details or explain how their arrests are connected to the dog-fighting investigation.